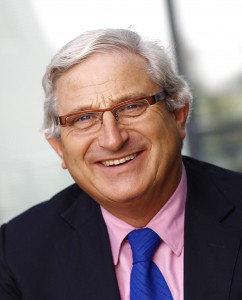 Mindpower International was founded in 1991 to facilitate personal and professional growth from a result demand perspective for companies and organiszations who want to raise their success to an Extraordinary level.
Areas of expertise include High Performance Leadership, Change Realization, Trust, Inspiration, Human Capital Development and the Signature program The HiT Experience™. Mindpower works with major Fortune 500 and Forbes Global 2000 companies such as ABN-AMRO, Accenture, AXA, AKZO-Nobel, Allianz, Baker & McKenzie, BMW, CarlsonWagonLit, Coca Cola, DHL, Deloitte, Dow Chemical, DSM, Ernst & Young, Fortis, General Electric, Heineken, Hertz, HP, IBM, ING Bank, KLM, KPMG, L'Oréal, Mars, Metro, Microsoft, Miele, Nestlé, Nikon, Océ, Perfetti, Philips, SAP, Sara Lee, Securitas, Shell, Unilever, Vodafone and Volvo, plus many smaller companies, NGO's and individual entrepreneurs as well.
The HiT Experience
This breakthrough program gives the answer to the Seven HiT Questions for Top Results. This is Mindpower's Signature Program. It is a reality check protocol where many thousands of participants from tens of major companies and organizations and events went through that will bring clarity, sharpness and focus to everybody's offering. It will break through major blocking beliefs and give concrete action plans to take the organization and individuals to the next level of success. The HiT Experience includes specific exercises such as the proven techniques of The 14 Rules of The Game, The 4 HiT Power P's and The 6 Promises.
Communication Style Profile Checklist
Reasons for clients to work with Mindpower for training, coaching, consulting and keynoting:
Into today's hectic and rapid business environment we tend to ignore the basic rules for personal and professional development, performance and success
Awareness that performance in areas such as Financial results, Team work, Client relationships and professional and personal fitness could improve substantially
The proven benefits of working with Mindpower are enormous in comparison to the investment in time and money
Gains:
Filling up the 'personal & professional leadership toolbox' with effective and efficient instruments for success in all areas of life
Understanding and experiencing how the Mind-Body-Results relationship works.
Great learnings from seasoned Mindpower Faculty
Transforming the 'Rational Must' into the 'Emotional Want'
Practicing and learning hands-on proven technologies and strategies to live and work to the fullest potential.
Gaining control over the Power of Focus, Choice, Physiology, Communication, Flexibility, and Self programming.
Creating personal excellence through a balanced lifestyle between the outside world (great results, wealth, materialism, the social game) and the inside world (emotions, intuition, spirituality, the real self).
Handling change and complexity with great ease and effectiveness
Ensuring a inviting working environment amid leading to extraordinary results
Expert Coaching